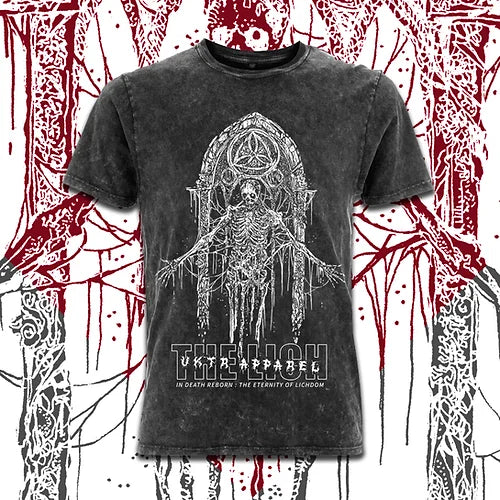 Meet the Creator, Anthony Knight
Behind the name...
The core concept that spawned this brand into life, initially in 2014, was collaboration. We wanted to create a united collective of creatives working together and supporting one another, and it has still been a core concept since our re-launch and re-brand in 2018.
​Although we produce many designs in-house, we also collaborate with a bunch of amazing artists who help to bring our quirky ideas to life in their own style.
Another part of that collaboration concept was to work with bands and other creatives through endorsements and mutual advertisement and support. Check out our Endorsements page to see our current roster of talent!
We're always looking out for new folks to work with, so if you dig our brand get in touch!.
Check out Uknite the Realm
Uknite The Realm Creations
Band Collabs

Working with bands has been a big part of our brand ethos ever since we launched our first incarnation of UKTR 2014, and this continued into our re-launch in 2017.

​

We've been in bands, toured extensively, played festivals, designed merch - we've lived the band life for the best part of two decades; it's what UKTR was born from!

​

Going forward, we'll be offering what we feel is a fantastic, mutually beneficial, way of working with some incredible bands, in the form of exciting short-term collaborations.

Band Collabs

The Lich

The ultimate "Lord of Undeath" and classic BBEG returns once more - this time to our super comfy 100% combed organic cotton black acid wash tees! Size Chest (to fit):S - 39.5" // M - 41.5" // L - 44" // XL - 47" // XXL - 50.5

More apparel

Mental Health Awareness

Uknite Against Mental Health Stigma pin badges (colours may vary)

 

*ALL PROFITS raised from these 38mm pin badges will go to mental health charity Mind.

 

These badges are all about spreading one simple message; end mental health stigma.

 

Mental Health issues are a struggle for many people out there.


We ALL need to learn & to understand it and how to knock it back & put it in it's place when it comes creeping out from the shadows.

Learn more